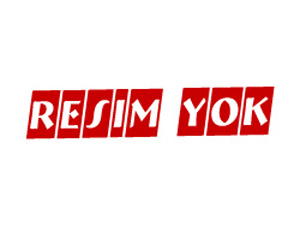 Galata Tower
The galata tower was built in1384it was the highpoint in the city walls of the Genoese colony called Galata ..
During the first centuries of Ottoman era the Galata tower was occupied by a detachment of Janissaries, the elite corps of the Turkish Army. In the sisteenth century the tower was used to house prisoners of war, who were usualy consigned as galley slaves in the ottoman arsenal at Kasimpasa on the golden horn.




During the reign of Selim 2nd (1566-1574) the Galata Tower was used as an observation point by the renowed Turkish astronomer Takiuddin, who had his main observatory in Pera. In the following century, during the reign of Mustafa 2nd (1695 - 1703) the seyhulislam Feyzulah efendi tried to set up an astronomical observatory in the tower with with the aid of a Jesuit priest, but the effort was cut short when he was killed in 1703.

The Galata Tower was reconstructed on a number of occasions in the Ottoman period, most notably, after a great fire that destroyed much of Galata in 1794 (during the reign of Selim III) and by Mahmut II in 1832. the tower's conical cap was blown off during a storm in 1875, and it was not replaced in the subsequent restoration. The tower was used as a fire- control station until 1964, when it was closed for restoratiom before being opened in 1967 as a tourist attraction. The conical cap was replaced in this restoration, giving the tower much the same appearance as it had in Genoese times, though retaining the changes in fenestration and other structual aspects done in the Ottoman period.


PROGRAM:

20.00-21.00 : Diner Service

21.00-21.30 : Band begins to play

21.30-21.45 : Folk Dances

21.50-22.20 : Harem Show

22.20-22.35 : Caucasus Folk Dances

22.35-22.50 : 2. Belly dancer

22.50.23.50 : Showmen Chanteure

23.50 : Dance Music

Appetizers

| | |
| --- | --- |
| Vegetable Delight | Seasons vegetables served cold |
| Hors D'oeuvres Rich | Diffrent kinds of Hors D'oeuvres of Turkey |
| Soup of the day with Cream | Chief's Specialities |
| Spagetti | Bolognaise, Napoliten |
| Bunch of Smoke | Mixed cold meats |
| Artichoke Gretine | Bechamel Souce with Chicken |
| | |
| --- | --- |
| Shish Chicken | Chicken Brochette |
| Meat Ball Ottoman | Special Meat Ball stuffed with chease greatine |
| Istanbul Kebap | Bouled of lamb meat with chease greatine |
| Shashlik Orient Style | Lamb meat shish with onion Served with pilav |
| Celebi Steak | With bearnaise souce |
| Chicken With Thyme | With Vermont souce |
| Shish Kebap | Special Turkish Dish |
| Three Medalions | Fillet mignan chicken and meat ball |
| | |
| --- | --- |
| Mixed Season Salad | Mixed season vegetables |
| Sheperd's Salad | With Onion |
| Mimosa Salad | With white chease |
| | |
| --- | --- |
| Mixed Turkish Deserts | Turkish Pastry |
| Shehzade Sutlach | Brawned Sutlach |
| Fruid Salad | With ice cream |
| Various Parfaits | Chockolade or Vanillia |
Raki
Vodka
Whiskey
Martini
Champagne (lokal)
Wine
Grand Mariner
Local Liquers
Kahlua
Cointreau
Brandy
Drambuie
Beer
Fruit Juices
Cola
Tea
Turkish Coffe
Instant Coffee
Espresso