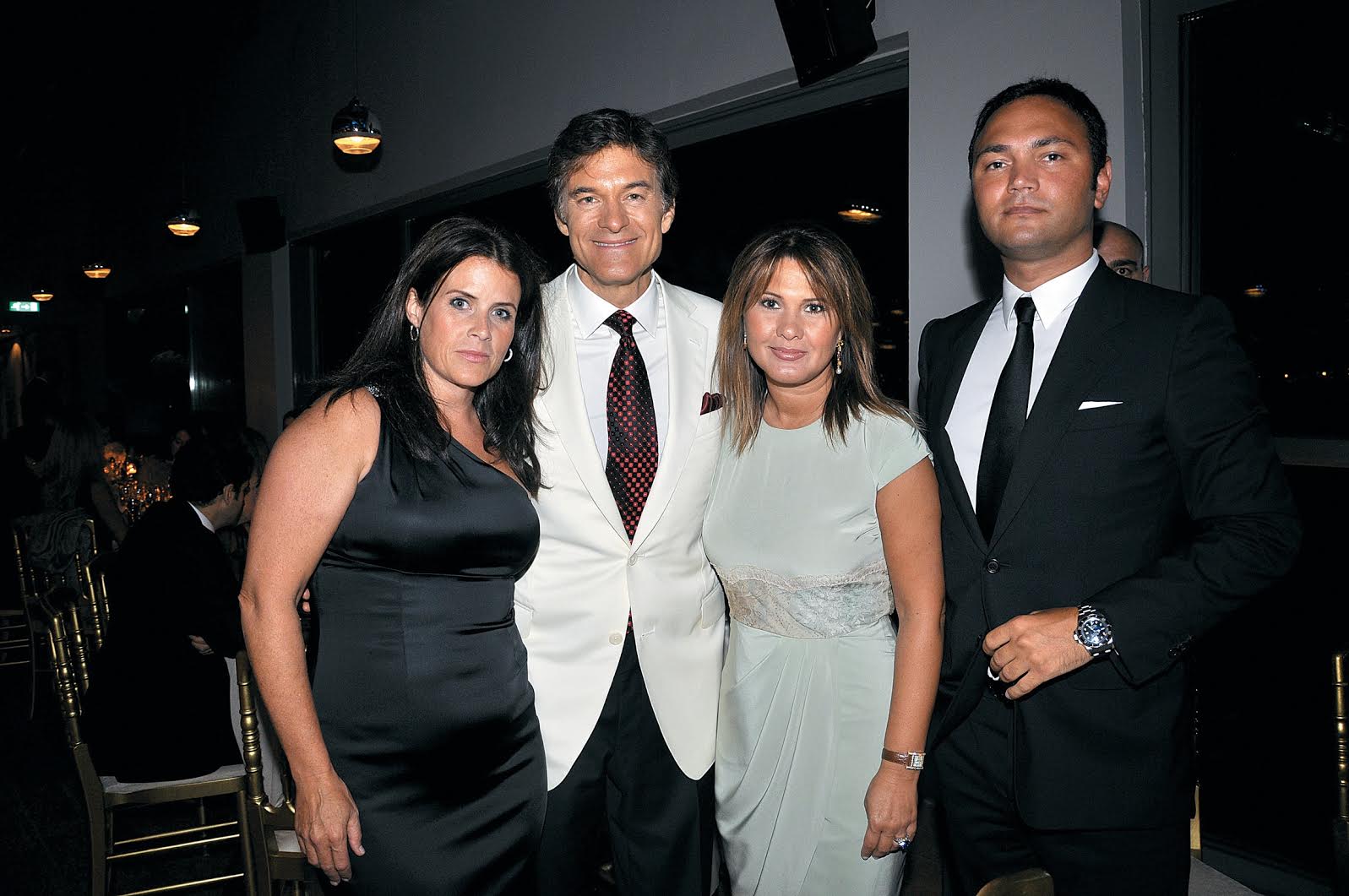 Bahatan Toksoz and Dr. Oz both are considered one of the most succesful representaives of Turkey around the world
Dr. Oz, celebrity heart surgeon, celebrated his birtday in Istanbul, with friends &
Dr. Oz, celebrity heart surgeon, celebrated his birtday in Istanbul, with friends & family members with a magnificent party, organized by Alem Magazine. Business mogul & real estate tycoon, BAHATAN TOKSÖZ,who is also living in LOS ANGELES same as Dr. Mehmet OZ, was one of the special guests.
Bahatan Toksoz and Dr. Oz both are considered one of the most succesful representaives of Turkey around the world, they are the definition of the success story, continually setting the standards of excellence.
Oz's popularity rose to such heights that Winfrey offered to co-produce a TV series for him. The Dr. Oz Show debuted in 2009 to the highest daytime TV ratings on record in nine years and went on to win three consecutive Emmy Awards. In addition to hosting the TV show, Oz continues to serve as vice-chairman and professor of surgery at the Columbia University College of Physicians & Surgeons. He also branched out into a new form of media in 2014 with the launch his own lifestyle magazine.
Bahatan Toksoz is the archetypal businessman, signature is synonymous with the most prestigious of projects around the world. Throughout his journey of 20 years, GREAT IDEAS GLOBAL has become one of the largest and most successful groups of companies in Europe & USA. GREAT IDEAS GLOBAL is a global player constantly moving toward its objective of duplicating its success at the global scale.
BAHATAN TOKSOZ'S GREAT IDEAS GLOBAL is active in 4 core businesses:
• COSTRUCTION & REAL ESTATE DEVELOPMENT
• ARCHITECTURE & INTERIOR DESIGN
• CONTEMPARY FURNITURE PRODUCTION
• MARKETING COMMUNICATIONS
In addition, GREAT IDEAS GLOBAL sustains its growth with new investments in the areas of TECHNOLOGY, TOURISM, MEDIA & ENTERTAINMENT.