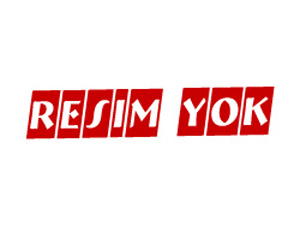 AYASOFYA PENSIONS
Ayasofya Pensions Hotel Istanbul Sultanahmet has the nine hotel buildings consist of a row of guesthouses with a reception office between the cistern and the library.
Every house in this street, which is completely closed to traffic, greets the visitor with the name of perfume, such as Jasmine House, Honeysuckle House, Rose Mansion, Cyclamen House, etc. The houses consist of between four or ten rooms, each furnished in a particular colour: the yellow,blue or red rooms.




The interiors are furnished in the 19th century Turkish style in which traditional taste and Western influence achieved a perfect balance. The armchairs with tasselled fringes, the velvet curtains, the brackets and mirrors, all offer the visitor a warm, friendly atmosphere .
Ayasofya Pensions Hotel Istanbul Sultanahmet has 63 Total Rooms, 7 Suit Rooms, 120 Total Beds, Street side, wall side, pacha suites, konuk evi suites, family suite rooms.

The main difference of a wall and a street side room is about the view. The street side rooms are facing the street and having a view of Saint Sophia, main entrance of Topkapı Palace or our Konuk Evi garden. The wall side rooms are facing the next buildings of the hotel complex.




Ayasofya Pensions Hotel Istanbul Sultanahmet  have private bathrooms with shower and toilet, few have small bathtubs and two pacha suites have large bathtubs ( and small Turkish Hamams in each ).

Konuk Evi rooms are air-conditioned; Ayasofya Pansiyonlari rooms do not have airconditioner, but there are portable fans in the rooms.
Ayasofya Pensions Hotel Istanbul Sultanahmet has all rooms are decorated with original old Ottoman Style furnutures to provide you full comfort during your stay.
The peaceful secret garden will get you ready for a hurry day ahead not only with the delicious foods served at breakfast, also with the surrondings.
A lazy afternoon under the shadows of linden trees with the beauty and smell of flowers, a cup of Turkish Tea or a cold bevarage in hand with the snacks on the table.
Than the evening; music plays, its harmonies reach out, "classical, immortal and universal". Flickering lamplight gently illuminates the faces of our guests as they sip their wine. Everyone's soul sings out its peace, its contentment and its deep delight.